13 Steps to Prepare Your Home for Winter Weather
Rain, ice, snow, sleet and wind can be rough on your home's exterior and yard. Blustery winds can knock down dead tree branches, melting snow and ice can leak under loose shingles, and frozen or broken pipes can wreak havoc on indoor flooring and walls.
To best protect the structure of your home and keep you warm and cozy all winter, follow these steps to prepare your house and yard before the harsh winter weather arrives.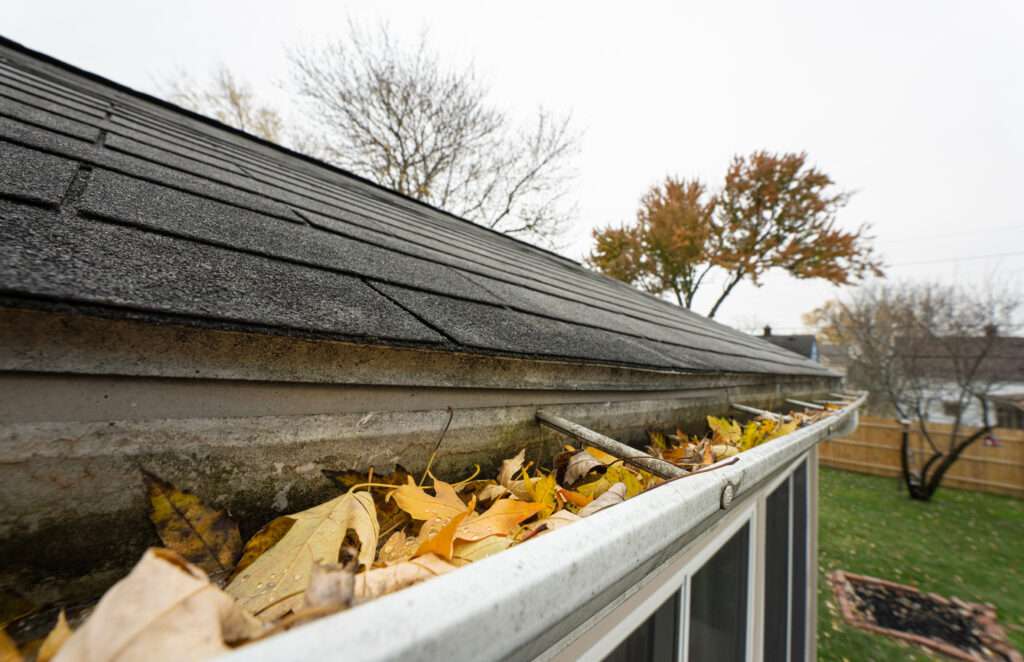 In the late fall, clear dead leaves and other debris from your gutters. Wet leaves can weigh down and cause damage to your gutters. These wet leaves could then freeze, which forces melting snow and ice underneath the shingles on your roof.
Repair any roof leaks or loose shingles before freezing weather or snow arrives. Take a trip up into the attic to make sure you don't have any hidden leaks, and be sure to check the eaves of your garage as well.
Clean out your chimney. Using a chimney sweep brush, clear out any creosote build-up to prevent chimney fires and carbon monoxide gasses. If you've never used your chimney before, contact a professional to have the chimney or flue inspected. A blocked chimney or flue can increase your chances of carbon monoxide poisoning.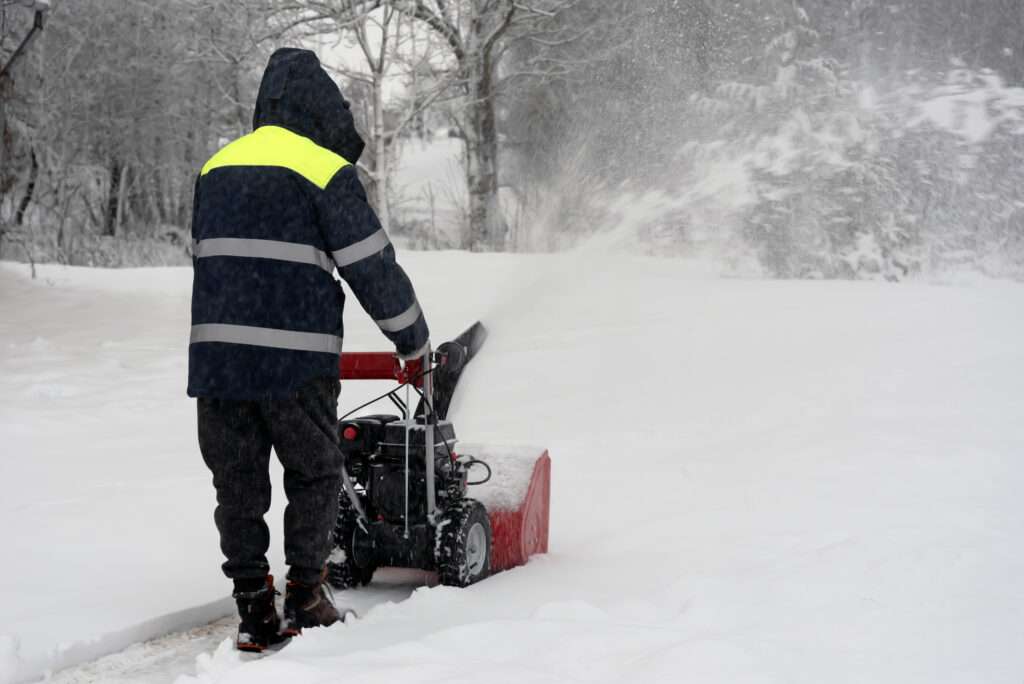 Keep trees trimmed so branches don't fall due to heavy weight of snow and ice. Once all the leaves have fallen in autumn, take a quick look for any branches that appear to be dead or broken.
Place snow stakes or driveway markers around the edge of your driveway if you plan to have it plowed. You can also put up stakes to line your sidewalk and around other fixtures in your yard that could become tripping hazards – decorative rocks, statues, or spotlights.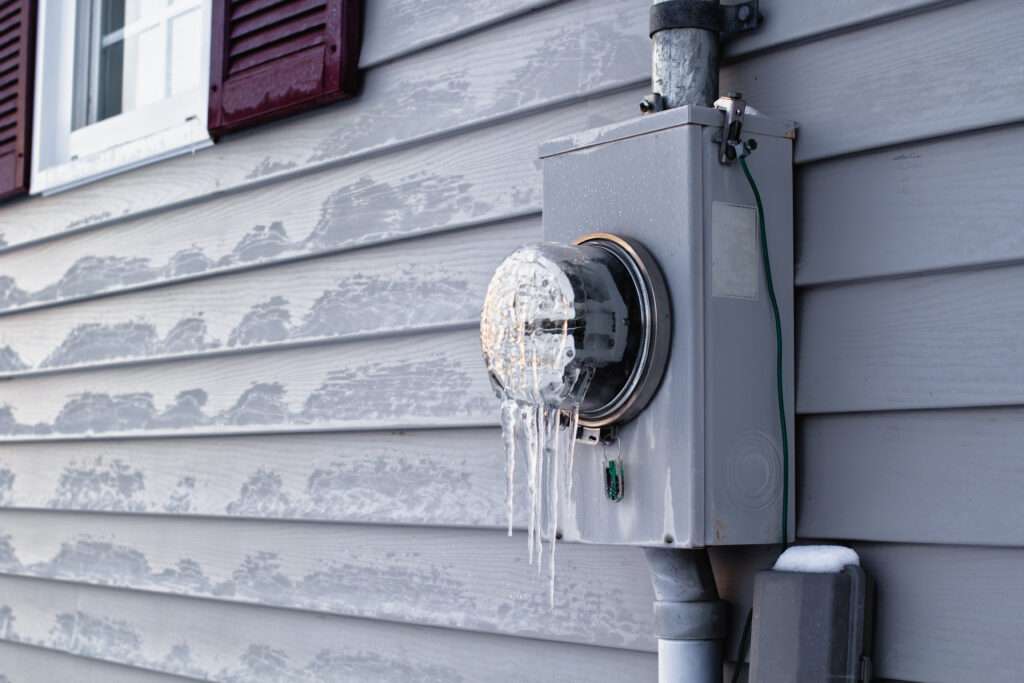 Take a walk around the perimeter of your home and check the outdoor electrical components. Look for bird nests, frayed or damaged wires, a buildup of leaves, or any water puddling.
Turn off all outside water faucets and clear the lines of water before the first freeze of winter. You'll also want to drain and store all garden hoses in a shed or garage. Be sure to drain any built-in sprinkler systems. For additional protection, cover outdoor spigots with a foam protector.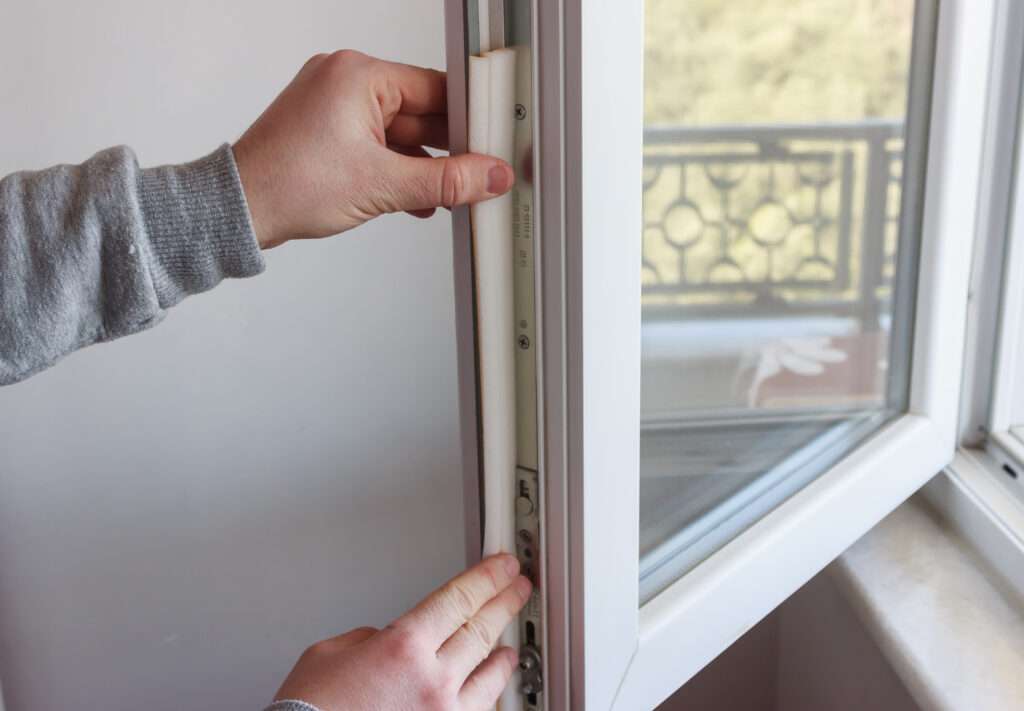 Protect any exposed plumbing with heat tape or foam covers to prevent frozen pipes. This is especially important for pipes located along exterior walls or those exposed in a garage or basement. In case of a loss of power or heat during a winter storm, you should keep your water lines open slightly by allowing water to slowly drip through a sink faucet throughout the house. If you do experience a frozen or broken pipe, ask us about the best fittings and glue to repair the damage.
Test smoke detectors & carbon monoxide detectors monthly. We suggest changing the batteries when you change your clocks – in the fall and spring.  Also, because alarm sensors wear out eventually, replace each alarm every ten years.
Check the sump pump if you have a basement. Pour a few gallons of water into the sump pit to see if it turns on and make sure nothing is clogging the drain. If your pump runs on electricity, consider a battery-powered backup.
Have your HVAC system serviced and inspected before cold weather sets in. Remember to change the HVAC filter every three months. A fresh filter will help prevent the buildup of dust, dirt, and allergens in your home, and keep your heating system running efficiently.
Check for leaks and drafts around your windows and exterior doors. To fix any gaps, you can use caulk, foam or weatherstripping. At Honey Brook Hardware, we carry insulator kits for single pane windows, insulation for drafty attics, and storm doors – which are ideal for main entrances.
Clean the exhaust fans and replace any filters in your bathroom & kitchen fans. Fall is also a great time to inspect your dryer vent for any lint buildup.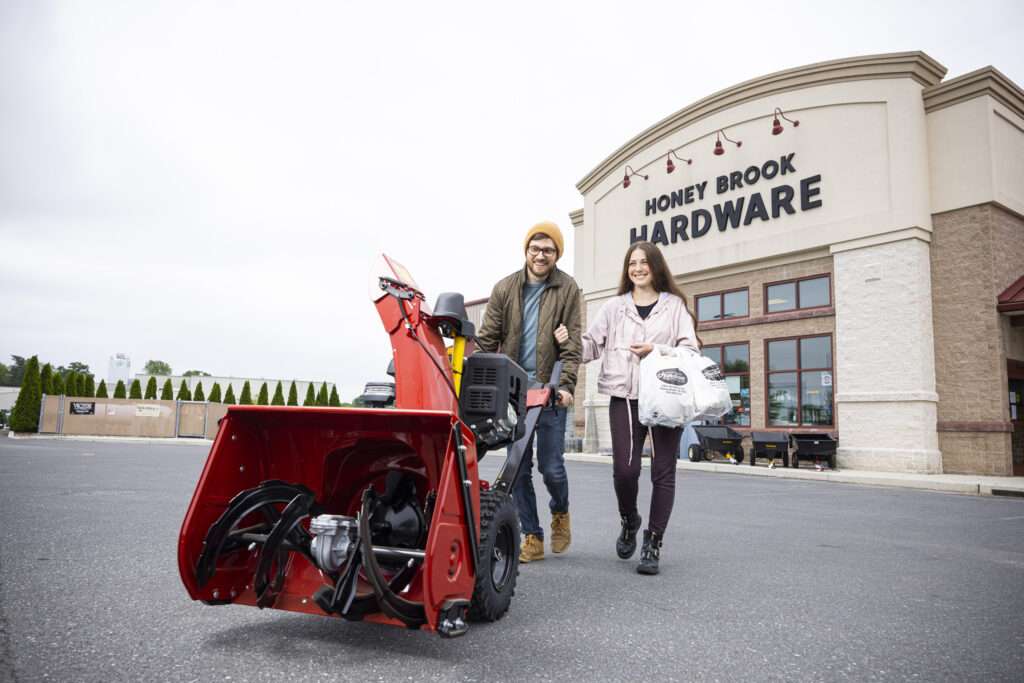 With some routine maintenance around your home and yard, you can settle in peacefully for the winter and enjoy the cozy moments of the season.
For supplies and additional tips, come visit us at the store in Honey Brook, PA. Our knowledgeable staff would be happy to talk you through the best methods and supplies to prepare your home for winter weather.