Spring Yard & Lawn Maintenance Guide
After months of cooler temperatures, spring weather is a warm invitation to get outside! But if you're anything like us, visions of porch-sitting and backyard cookouts are interrupted by the knowledge that spring is an important time to tackle yardwork and lawn maintenance. 
Whether you are a seasoned green thumb or a first-time homeowner, there is nothing more rewarding than connecting with the land and nurturing the earth into bloom. You'll find the fruits of this labor come in the form of lush landscaping, generous shade trees, and bountiful harvests. With a little prep work now, you'll be ready to enjoy a flourishing backyard oasis come early summer.
We've gathered the most reliable yard care, gardening, and lawn maintenance tips from our team of expert farmers and growers to help you tackle your to-do list and guide you to better results this season. Start by cleaning up fallen leaves, twigs, and debris left by winter storms then follow our yard and lawn maintenance tips below. Once you've got the yard in order, be sure to check out our Spring Home Maintenance Checklist to keep your property in prime condition
Yard & Lawn Maintenance Tips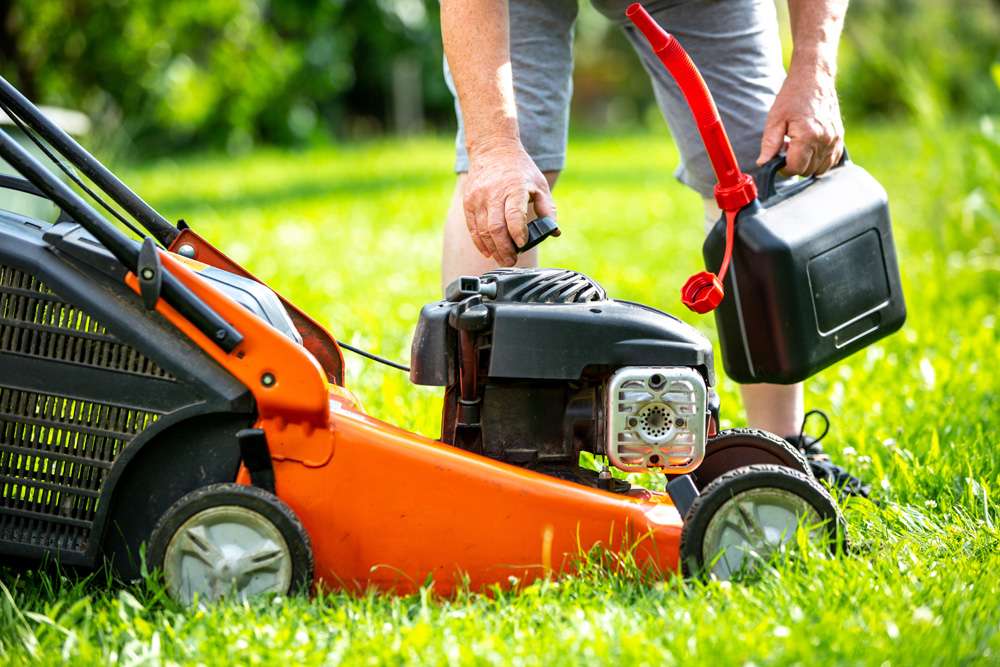 You don't want to discover that your mower needs repair the moment you need it most. Pull out your lawn mower now to ensure it will be ready when the ground is firm, and the grass is growing.

Our experienced technicians offer comprehensive lawn mower service that will protect the quality of your mower for years to come. We'll sharpen and balance the mower blades, refill fluids, change spark plugs, and inspect and service all safety and operational features. We offer tune-ups and service on push mowers, riding lawn mowers, and zero-turn mowers, and we'll even pick-up and deliver your mower within the local area (call for details).
Keep warm weather yard and garden tools at the ready with a seasonal tune up. Gather your tools and equipment and inspect each piece for signs of rust, damage, and general wear. Sharpen or replace chainsaw chains and remove any debris from the inside track. Use a damp rag and stiff brush to clean any remaining debris from around your string trimmer and replace the trimmer line if necessary. Take inventory of shears and hand tools. Sharpen blades and tighten any loose parts.
Test the garden hose and attachments for leaks and signs of corrosion. Refill fuel-powered equipment and charge batteries. Be sure to wear protective gloves when prepping and repairing tools and always check the manufacturer's guidelines before getting started.
Wake up your lawn from the dormant winter season and help it prepare for new growth. Gently rake the yard to remove fallen debris and break up thatch – the layer of grass that has died-off during the colder months. Thatch that is thicker than half an inch can prevent new grass from growing so it's important not to skip this pro step.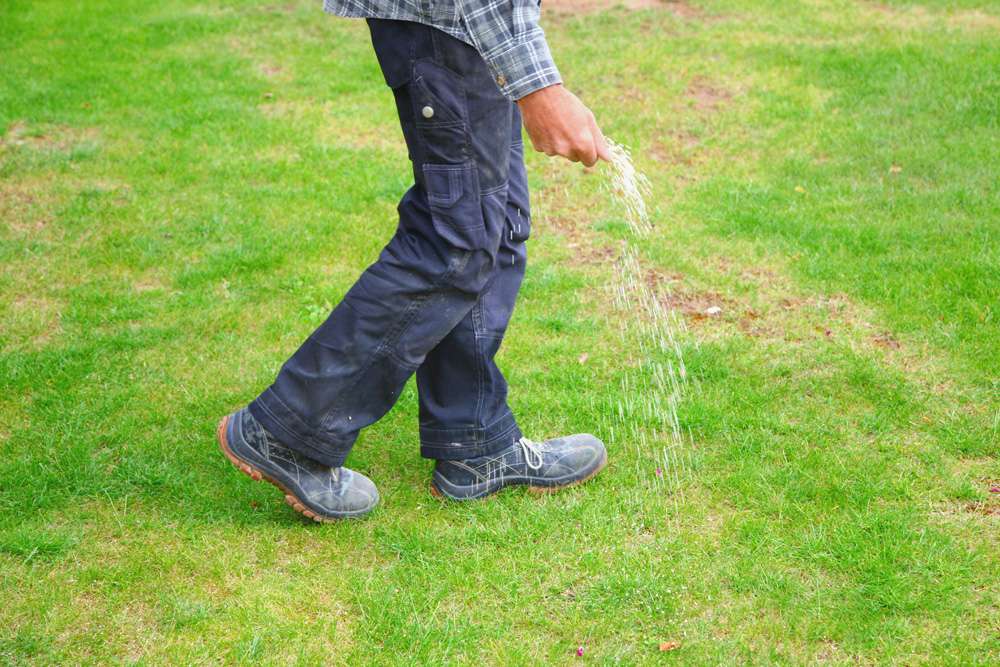 Spring and early summer are perfect for overseeding warm weather grasses, which means planting grass seed on top of existing turf or grass. During this time, the ground is still soft and moist, creating an ideal environment for turf seed to sprout and root. Be sure to wait until the heavy rains of the season have subsided to prevent fresh seeds from washing away.

To get started, walk your lawn looking for bare patches. These are often caused by pets, heavy foot traffic, and natural deterioration. Seed the area and keep it adequately watered. Avoid walking on the area until new growth has started and rooting is established – typically within five weeks. Wait until the new grass has grown about three inches before mowing the area.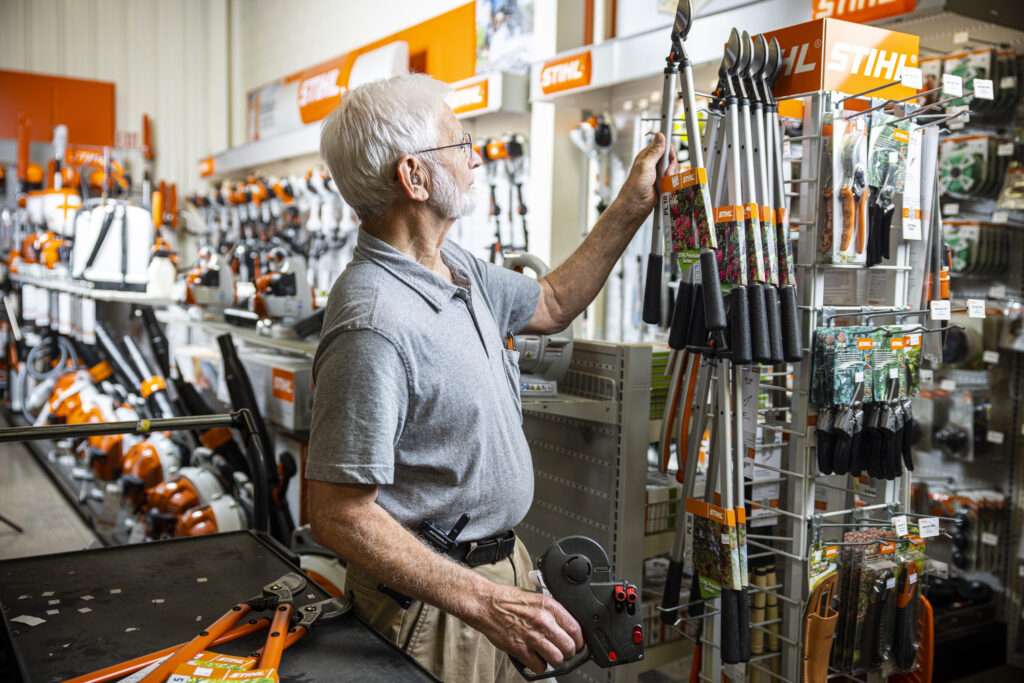 Early spring is ideal for pruning trees, shrubbery, and perennials. Pruning encourages new growth and ensures plants maintain their desired size and shape. However, over-pruning can weaken growth and lead to disease. A general rule of thumb is to start with a conservative approach.

Use garden shears to remove dead, damaged, or diseased stems and branches. Overgrown shrubs and plants can be thinned out by removing branches and twigs that overlap or grow inward. Assess tress for dead or damaged limbs that could potentially damage your property such as those growing close to the rooftop or fencing. Trim trees using a chainsaw while standing on the ground. Never operate a chainsaw from a ladder or while climbing a tree.
While you might begin to see turf growth in early spring it's best to wait until the soil has fully thawed before mowing. Some experts even suggest postponing the first mow until May as a method to supply bees and pollinators with vital first foods as they emerge from hibernation.

Before you mow, ensure your lawn mower is in peak condition and has been serviced in advance of the season. When you're ready to get started, set the cutting height around three inches. Cutting grass any shorter will also shorten root depth and potentially deplete soil health.

Plan to mow when the grass is dry. Vary your mowing pattern each time you cut and leave the clippings on the lawn to feed the soil. Clean the underside of the mower about once per month to remove clippings and debris. Wipe the area and blades dry with a cloth after cleaning, or ensure it receives proper ventilation, in order to prevent rusting and blade damage.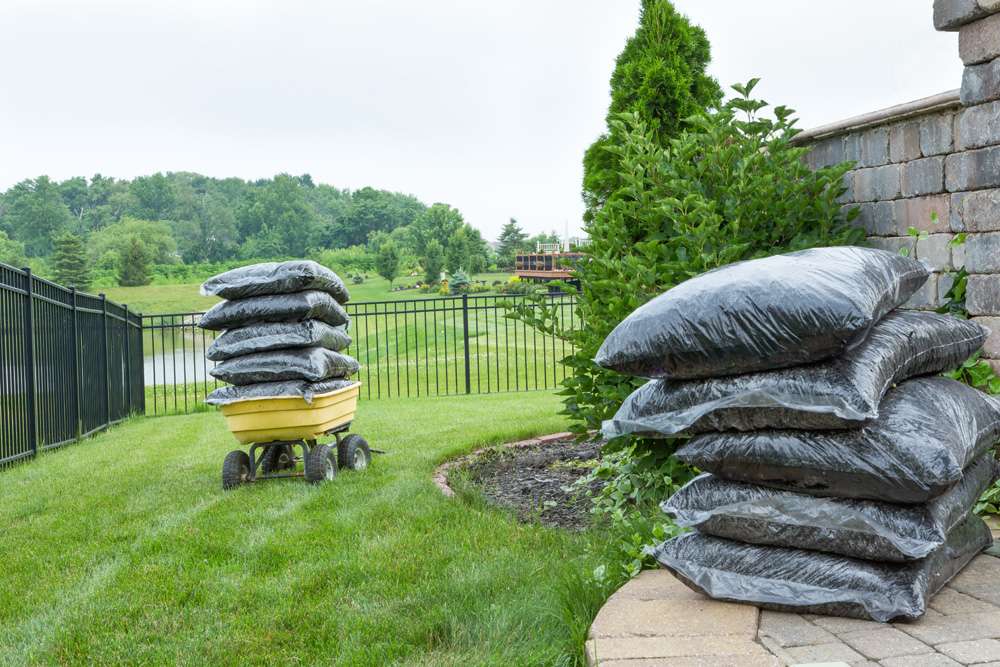 A layer of compost mulch not only makes your landscape look more polished. It also helps to keep weeds at bay and serves as insulation, fertilizer, and protection to vital root systems. Mulch early in the season to provide root warmth. The same mulch will also cool roots in the summer months and help the soil maintain moisture.
Apply mulch in an even layer of two-to-four-inches deep. Any deeper, and you risk suffocating plants. Mulch should not touch or overlap plant stems or tree trunks. Doing so can lead to rot and disease. Landscaping fabric or newspaper can be used to create a weed barrier prior to mulching.
Whether you are planting in raised beds or directly in the ground, turning the soil at the start of the season will ensure the proper air circulation necessary for healthy growth. Before getting started, clear out any dead plants, fallen leaves, or debris. Use a shovel or garden fork to penetrate the soil a few inches. Carefully loosen compacted dirt and break up clumps. Discard any weed growth and turn or mix the soil.
Inspect raised beds, fencing, and trellises and repair signs of damage. Follow planting guidelines to sow seeds and transfer seedlings that have been sprouted inside. Most areas in our region will fall into the 6b-7b hardiness zones and should be planted accordingly.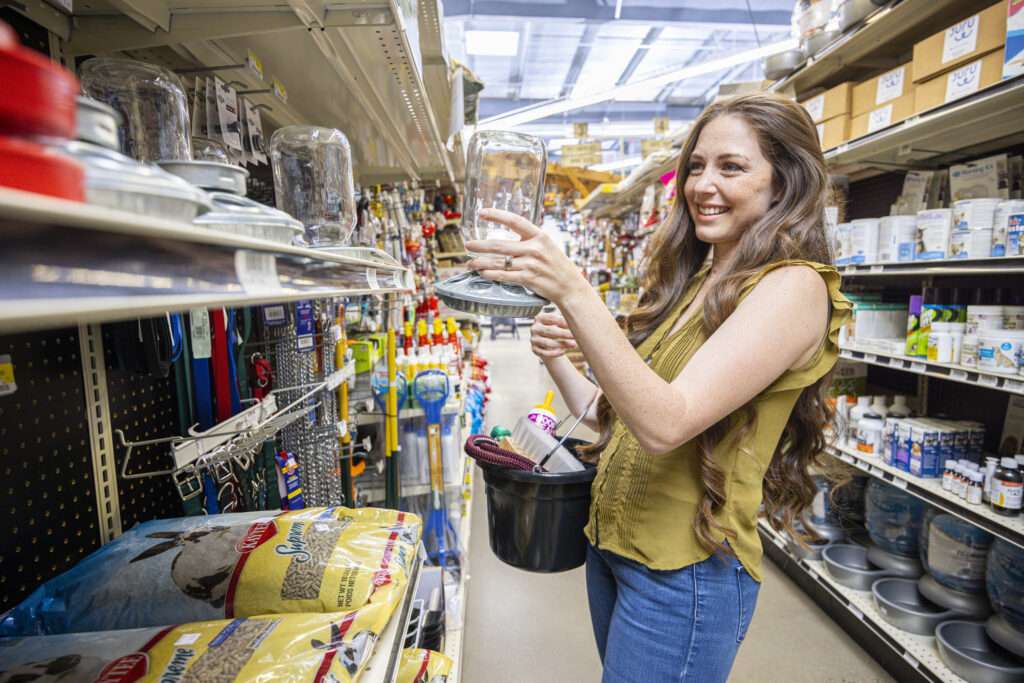 The change in season ushers in the return of migratory birds. The natural foraging nature of many local birds helps to maintain healthy bug population levels, promote pollination, and some can even help to keep weeds at bay.
Providing supplemental food sources in the form of bird feeders will attract helpful species such as Goldfinches, Sparrows, and Ruby-throated Hummingbirds to your yard. In addition to feeders, incorporating native plants into your landscape design can also help birds to flourish.     
Harvesting rainwater can be a beneficial way to care for plants, flowers, and vegetables without taxing the local water system – or your utility bill. And because rainwater is typically free from salt and other minerals commonly found in household drinking water, it's often very beneficial for plants.
Start with a simple water collection system that harnesses runoff from gutter downspouts. Purchase a rain barrel or simply convert a large drum for collection. Ensure the vessel has a secure lid to prevent bug infestation and protect small children from drowning. Add a spigot to the rain barrel to provide a convenient garden hose hookup.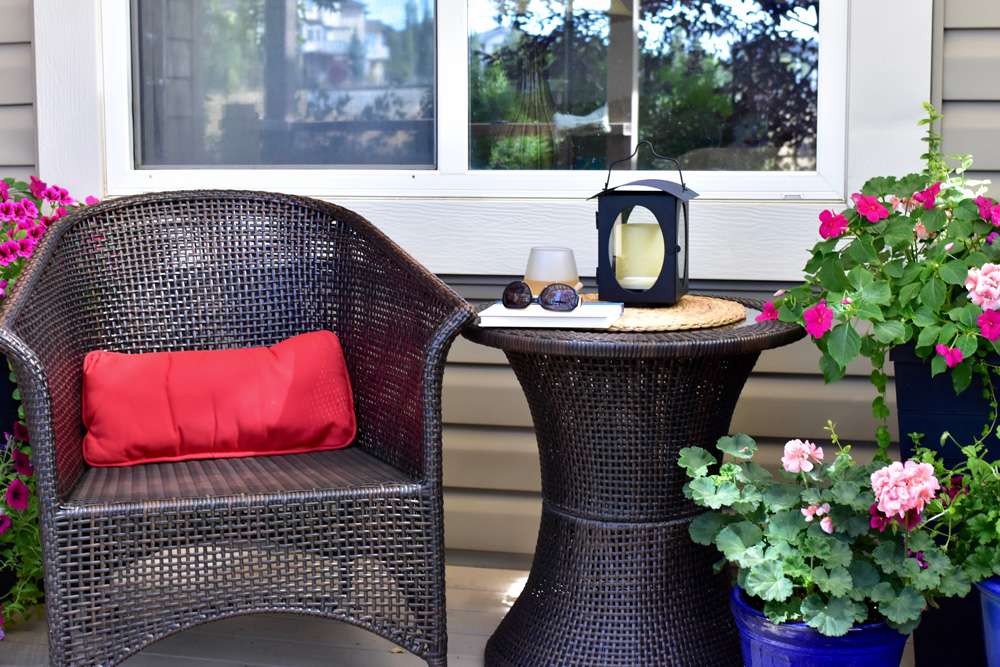 Feeling inspired to refresh your landscaping? Flowerpots and container gardens provide a low-maintenance option to add color around your yard and patio.
Stop in to browse our selection of Local Finds where you'll discover a unique array of locally made hammocks, lawn games, décor items, and more! Our selection is always changing, and you never know what you'll discover! 
As the weather warms your family will appreciate the hard work you've completed this spring. And we hope that completing these seasonal yard and lawn maintenance tasks fill you with a sense of pride as you care for your home and property.
When you're ready to start your next project, check out our helpful project support guides or stop in to talk shop. We're always here to help!