Now Selling Honda Generators at Honey Brook Hardware
From RV trips to home power backup, a reliable and fuel-efficient generator should never be taken for granted. At Honey Brook Hardware, we are pleased to announce that we now carry several models of Honda Brand inverter generators, including the EB5000, EM6500sx, EU2200, and EU3000is. We are also now a local Service and Warranty Center for Honda Generators.
Honey Brook Hardware is your local Honda generator expert. We have the knowledge and experience to help you choose the right portable generator for your needs. Whether you need to power your construction site or for emergency back up power at your home, we have the right Honda generator for you. Our on-site experts will spend the time with you to make sure your Honda generator is going to power your specific needs. We will set it up and service it for you, and we will show you how to operate it safely before you leave.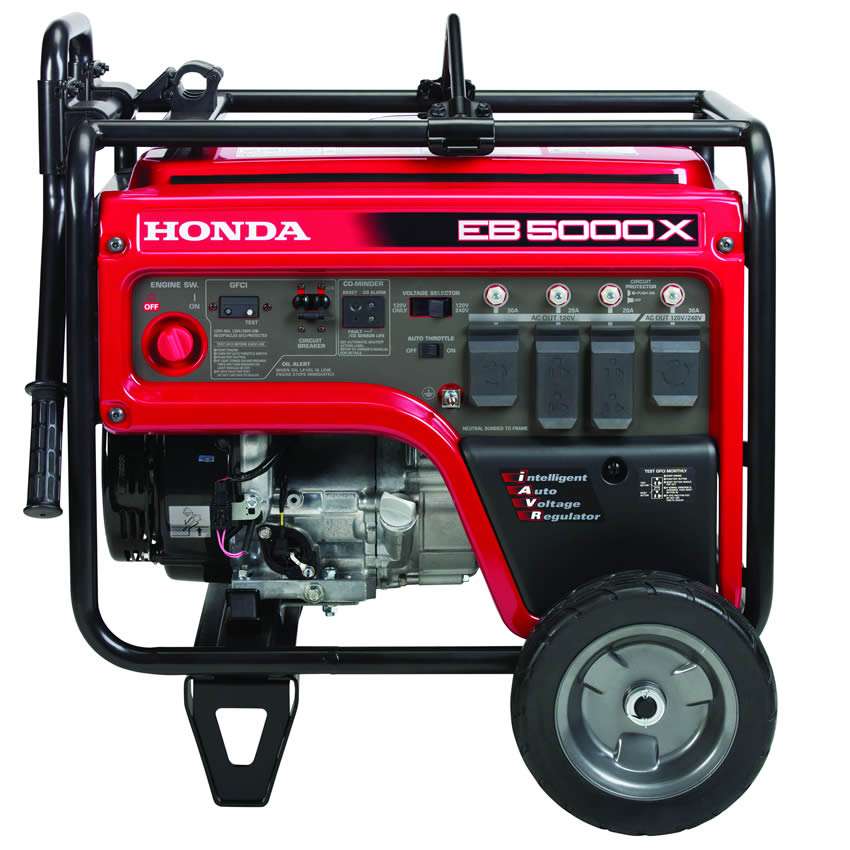 The EB5000 Honda Industrial Generator provides 7,000 watts for 10 seconds to start larger equipment with higher intial amp draws. Plus, it features Honda's exclusive iAVR (Intelligent Automatic Voltage Reputation) technology to ensure a consistent flow of power regardless of the load. This generator will run approximately 10.5 hours at half load, or 7.1 hours at full load.
The Honda EB200 is a 2200 watt 120v industrial generator with CO-MINDER™ – an advanced carbon monoxide detection system. Super quiet, lightweight & fuel efficient, this is an inverter with stable power for sensitive equipment & electronics.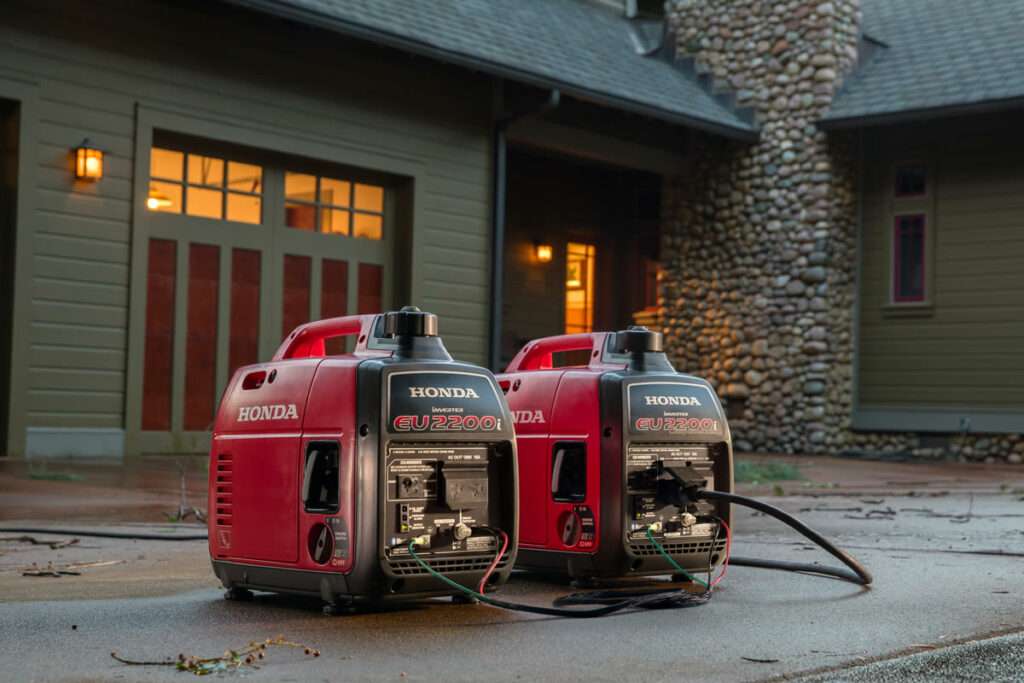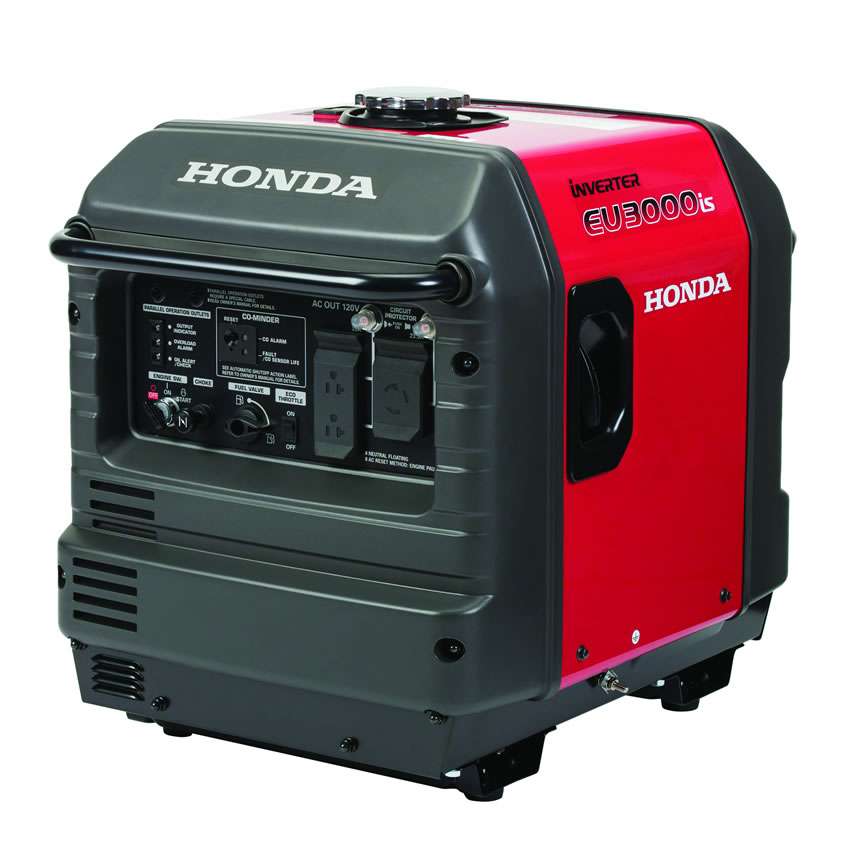 The EU3000is Honda Generator is an excellent source of power for RV's and basic home backup power. It is super quiet and fuel efficient, with enough power for furnace, fridge, most 13,500 BTU RV AC units, and more!
The Honda EM6500SX is a 6500 watt generator able to power fridge, freezer, furnace, well pump and more! This generator features an electric start, an advanced carbon monoxide detection system, and a long run time up to 9.8 hours.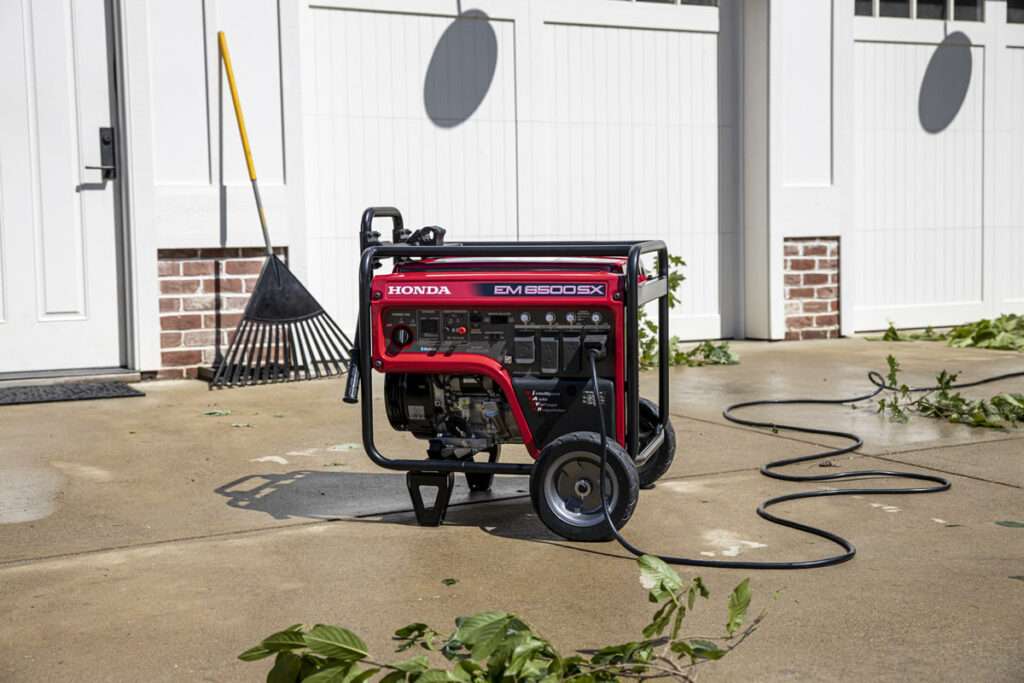 Still have questions about generators?  Stop in the store or call us at (610) 273-3724.